There's one thing that influential marketers all agree:
Video is one of the most important digital marketing tools in 2021.
Why?
Proven ROI;
Highest conversion rates;
Perfect user engagement;
…and other returns that we described in the previous post.
At Galera, we highlighted 5 video types to solve various marketing challenges. But how to know which ty to choose for your case?
Let's look at 3 steps you can do today to define the type of video your marketing needs right now.
Step #1
Identify the marketing campaign objective
Any video aims to solve a particular marketing challenge. That's why every video starts with forming a goal since it helps meet a certain need.
For example, you have an MVP that you're using to enter a market or establish your newly launched product. That's when you need a video as a tool to represent your product on the market and hence, generate leads.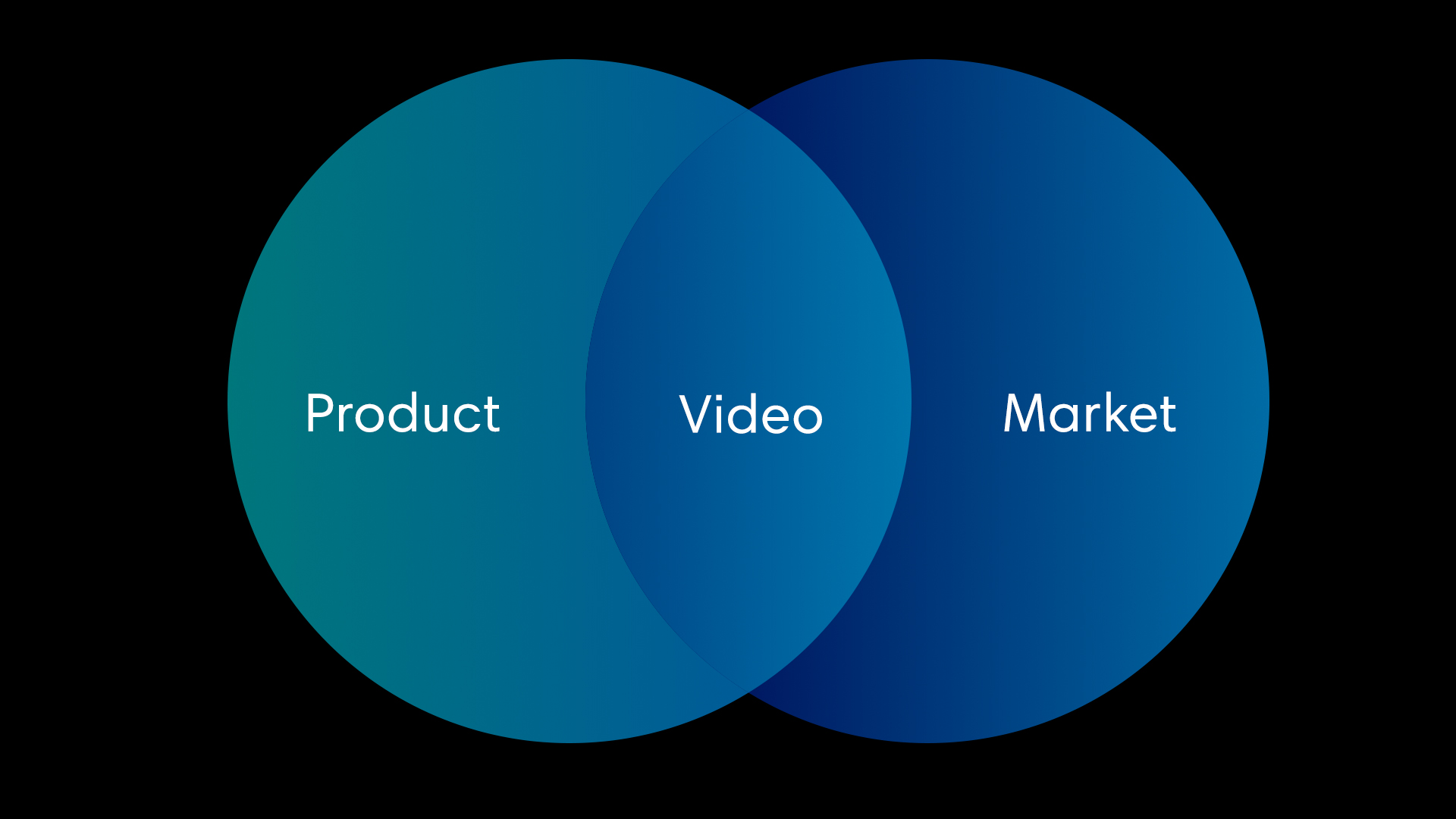 The marketing objective defines what kind of video you need. The next step is to explore and choose the right type.
Step #2
Choose the video type
So there are 5 main types of video to choose from:
explainer videos introduce the problem that the product/business solves
product videos sell the product, his features and benefits and how it actually works
commercial videos increase the awareness of your product in an ad campaign, usually aimed for social media
video series allows to deeply engage with your users via serial video content
tutorial videos explain how to use particular functions of a product or a service and enhance user-experience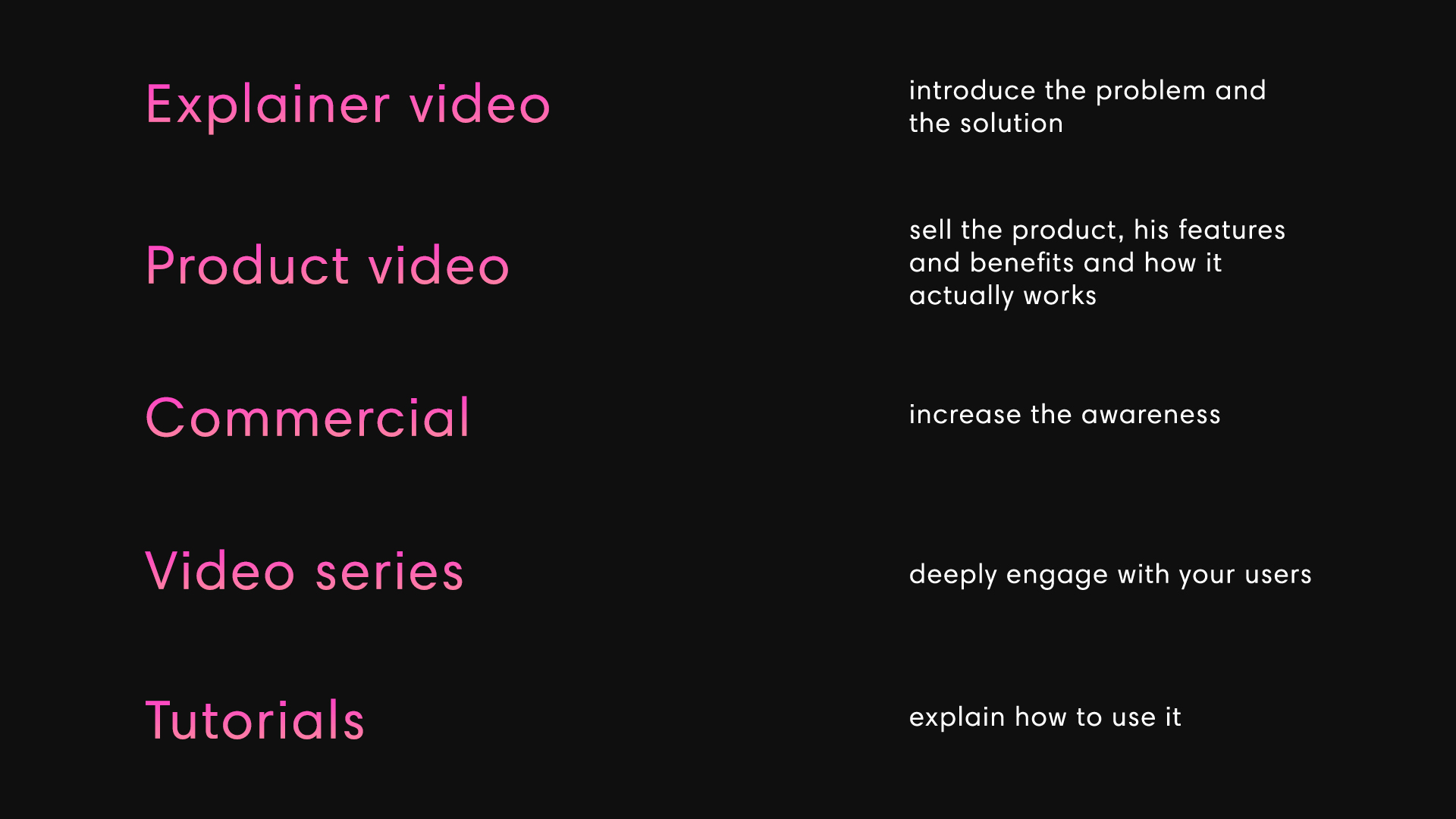 Generally, we recommend starting with an explainer video since it works best for presenting new products/services. Therefore, they help achieve the marketing objective in 80% cases. But the type of video you need still depends on your goal.
Step #3
Match everything together
Having figured out what goal you have, you need to choose the type of video that would fit the need to the fullest. At this point, and you proceed to the process of creating the video you have agreed on, which implies taking certain steps, all different for each type of video.
In the next article, we're telling you about every type of video in more detail. Read it!