In the previous article, we told 3 steps to include video into your growth marketing program.
As you remember, there are 5 different video types to solve various marketing challenges. A quick guide below in case you missed it.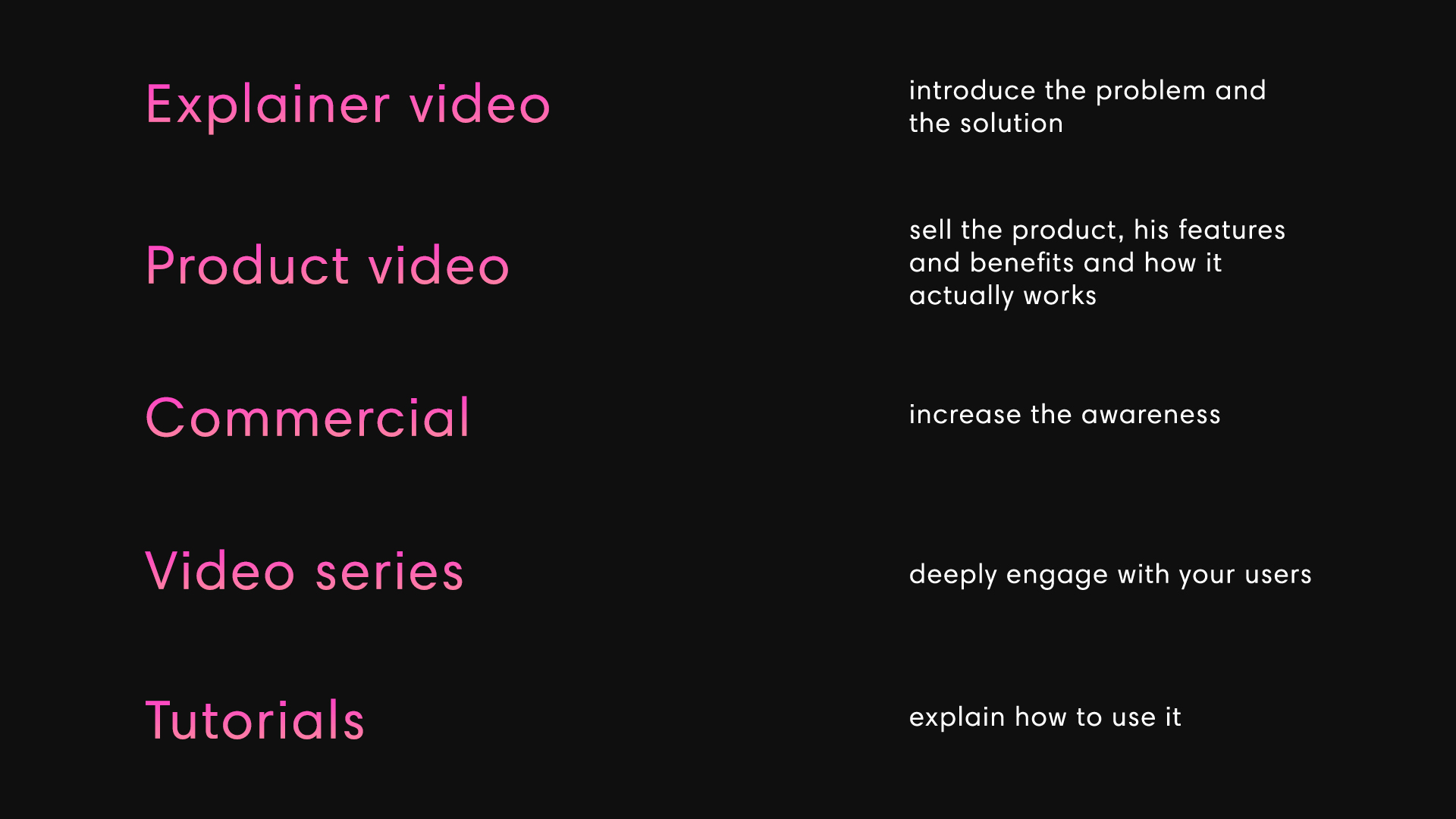 Besides the dissimilarities in what each type of video aims for, they also vary in how they are made.
Now, let's consider the differences between every type of video in terms of the production process. The aspects we are going to consider include production time, video length and metrics that are worth tracking. Knowing what's behind each video type will help you decide on which video is the best fit to upgrade your marketing strategy.
Explainer videos
Explainer videos introduce the problem that the product/business solves. They take up 4-12 weeks to produce because they require a lot of planning. The duration of an explainer video is 45-120 seconds, usually being around one minute. The main metric to track in explainer videos is engagement since the video must help viewers understand a product.
A great example of explainer video by Figma: