An explainer video company says, that costs an average animated explainer video of $1000 – $5000 per minute and go up to $25,000.
Sticker shock? 
Why the vast disparity between low- and high-end pricing? What are the variables that affect pricing? How do you know which is the right option for you? Where can you save money, and where should you invest money? 
The price depends on a wide range of variables, each with its own price variation, affecting the overall explainer video pricing. 
The adage is often correct, especially for quality video explainer video cost: 
"You get what you pay for." 

Elements that Determine Animated Video Cost
For every video creation, several determining factors affect both quality and price.
Script: includes the storyline and narrative of the story.

Creative concept: which includes storyboard, mood board, and style frames

Illustration & Graphics

Animation: the style of animation will determine the complexity of the video. From whiteboard animation to motion graphics to kinetic typeset to stop motion animation and 2D and 3D animation, there are many options to consider and choose

Voice over: if a video needs narration or voice-over work

Sound Design: this can vary from creating unique sounds or finding royalty-free background effects and creating special audio effects

Duration: how long your video is
Read also: "How to Write a Killer Explainer Video Script"
The two most significant areas that can increase overall explainer video cost is duration and characters:
Duration
Time is money. Even an extra 30 seconds of video can cost you thousands of dollars and extra weeks of production time in the video creation world. The recommended duration of explainer videos is 60-90 seconds. When considering adding length to a video, you must evaluate if the time is worth the money. Anything over 90 seconds substantially increases cost and may not be worth the return on that investment. 
Characters
Character animation requires a lot of work on design and rigging, depending on the style and concept needed to create those characters. Animation can significantly increase the animated video cost. 
When considering characters and animation in your videos, you should carefully evaluate the value and necessity of these elements to your branding and your audience. Working with professionals can help you know which components are right for your brand and story and which elements can help you cut costs.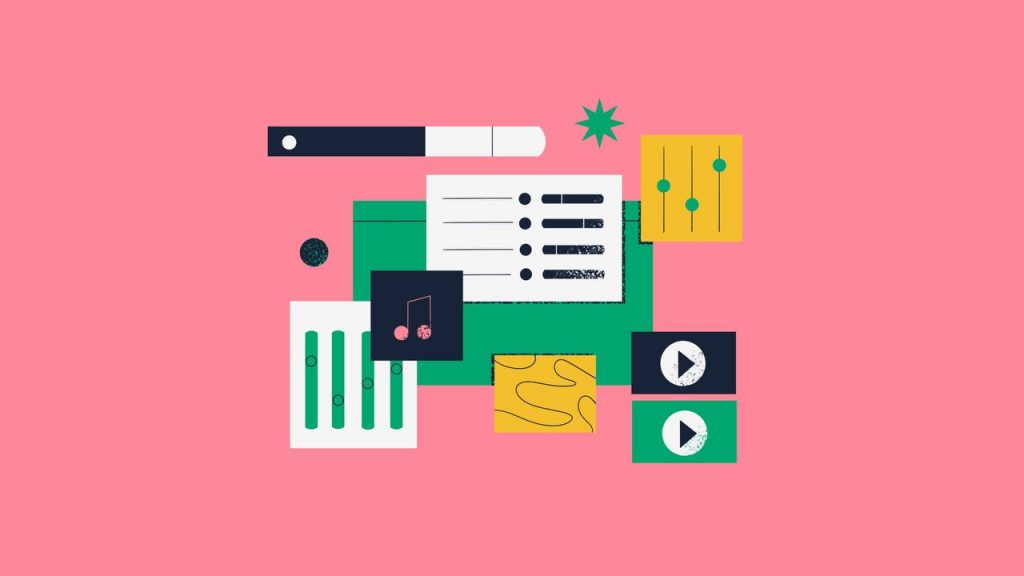 Where You Can Save on Explainer Video Costs
While the professionals are experts at what they do, they come with a price tag that rewards their excellence. If you are looking for ways to cut costs, consider which elements you can do yourself. You can also look into hiring freelancers for some of the features as well.
As you know your brand and intention for your video, you can come to the professionals with your script and story already written. If you are working with a professional, it is always wise to be open to suggestions and ideas, but you know what you want, and you can take the lead on some of these aspects to save time and money in producing your animated explainer video.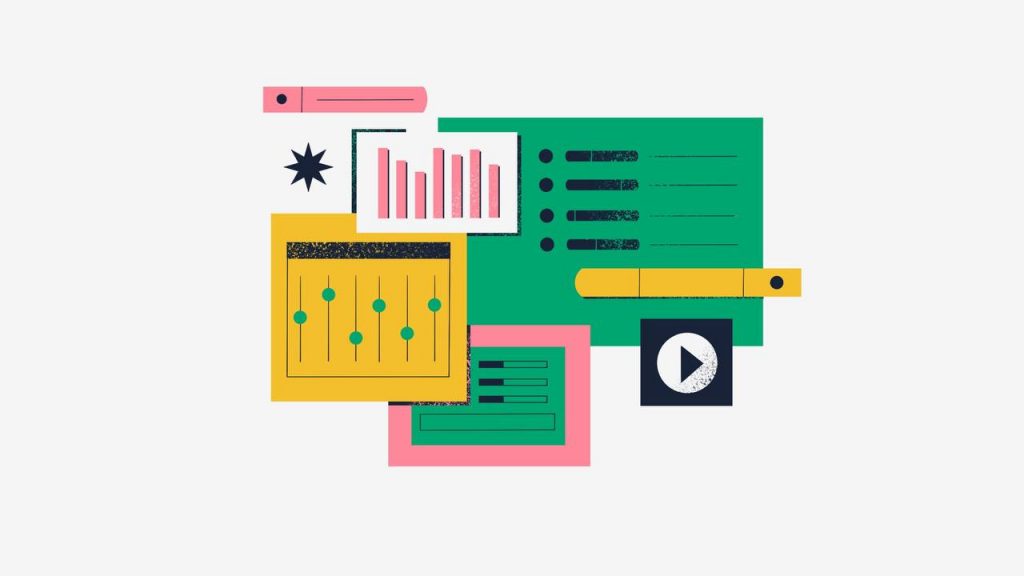 Where to Spend Money on Animated Videos
Never sacrifice the quality of your explainer video. 
When it comes down to video and audio, you need to invest in the product that you want. Slow loading, low-quality videos with poor audio can bore your audience at best or send a bad message about your brand and business.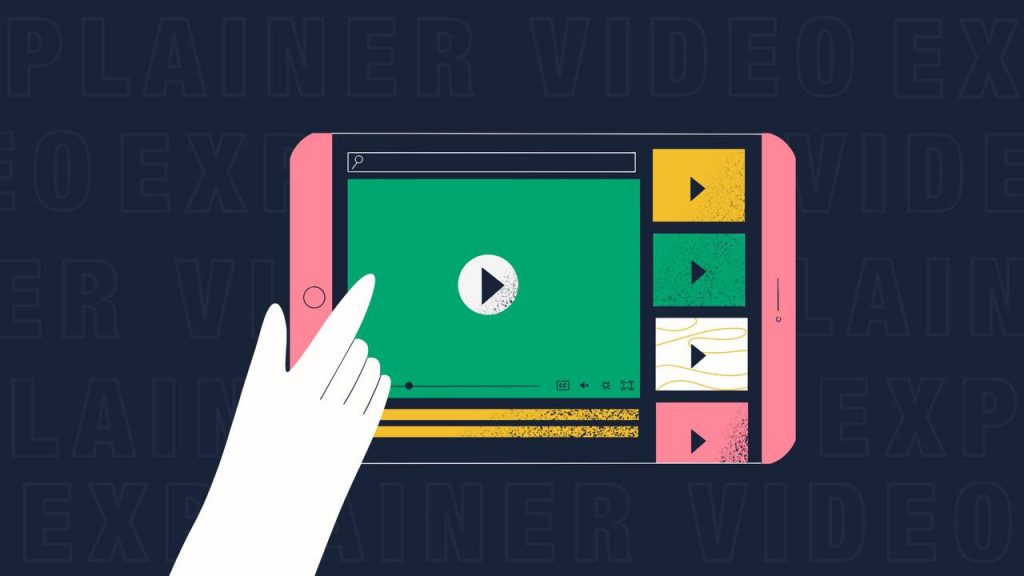 4 Options for Explainer Video Creation
There are options for creating an animated explainer video.
1. DIY
Do-it-yourself production of your explainer video is the cheapest option. There are often templates and tools available with programs like Powtown, Vyond, and Animaker. You can control every aspect of your video, pay close attention to the budget, and control the turnaround.
The disadvantage of DIY productions is they generally lack quality. The risks of creating your video can range from a damaged reputation for poor quality or lost time from investing time into learning products and tools to wind up with a product you may not be happy with.
The average cost can range from free with free trials and versions to a few dollars a month to a few hundred dollars a year for annual billing.
2. Gig-Based Freelancers

 
While you may not have the time or the skills to make your own video, there are freelancers who specialize in video creation. They are generally much lower-priced than working with a production company and have a much quicker turnaround.
However, most freelancers are solo creators who are not skilled in every aspect of video creation, so your video will reflect those strengths and weaknesses. There is also very little room in the freelancer's budget for revisions and alterations to the finished product. And as anyone can market themselves on freelance sites, you may be guessing as to which seller has the qualities you want and need.
The average cost of a freelancer depends on the one that you find. They are still much lower-priced than using companies that specialize in video creation.
3. Low-Cost Video Creators
There are companies that handle whole video production. They generally use their own templates and pre-created graphics and characters to build videos. This can save you time and money with a quicker turnaround, but 
Consideration for using low- to mid-range companies is that your video may appear generic and off-brand as they often use preset characters and graphics. The product may not appeal to your audience. Often, these companies do not have the time within the budget to do the research and create a strategy tailored to your video.
The average cost is less than $10,000 to $15,00 for a general baseline production.
4. Mid- to High-Tier Animation Agencies & Studios 
Explainer video production company that offers custom, high-quality explainer videos will work with you to strategically craft and create a fully customized product for your brand and audience. They take the time to research and analyze your brand and intent and build strategies for video creation.
Each design stage is overseen by professionals who specialize in that aspect of the video, ensuring each part of the production is to the caliber you are paying for. These companies have the experience and reputation to deliver the product you want.
The disadvantage is that they are in the higher tier of pricing; they will cost the most out of all the options. Quality is expensive. 
An Explainer video is an investment in your brand and company. If you want high impact, you must invest to get the results that you want.