Gaining traffic has become a real challenge, and advertising providers fight for impressions and reach like never before.
Investments marketers and business owners put in advertising go in vain so businesses look for platforms free from competition to place their advertising, and mobile banner ads come to help as an effective measure.
This time we collaborated with EasyVisual, an online platform for digital advertising. As you can see, we're confidently continuing our way to impact the growth of 100 tech products by the end of 2023 through the power of video and animation.
Summary
Our goal in working with EasyVisual was to create an animated explainer video showing the problem of the advertising market. With our approach, EasyVisual managed to introduce their novel approach to managing advertising to the world so that the potential clients can get the value of the product. As for now, EasyVisual has more than 100 companies as clients.
EasyVisual
EasyVisual allows business owners to put out advertising while minimizing the CPC. Advertising providers don't pay for empty views, only those that are viewed completely. The user count of 3.5+ million EasyVisual team hit in 2018 proves the effectiveness of the service.
The Problem
EasyVisual reached out to us requesting an explainer video for the marketing campaign. The goal we had to achieve with the video was to show both the problem of the current advertising market and a solution that EasyVisual provides to small and medium enterprises, marketing specialists, and agencies since the platform offers the new generation service of effective advertising. Having discussed the problem EasyVisual helps solve, we got a clue of how to highlight the benefits the platform's idea provides to its users.
The Process
We started working on the video by brainstorming the ideas regarding what way of recreating the company's message would be the most effective one. Having figured out the main problem EasyVisual tries to tackle, we wrote a draft to the script of our video, which started the process.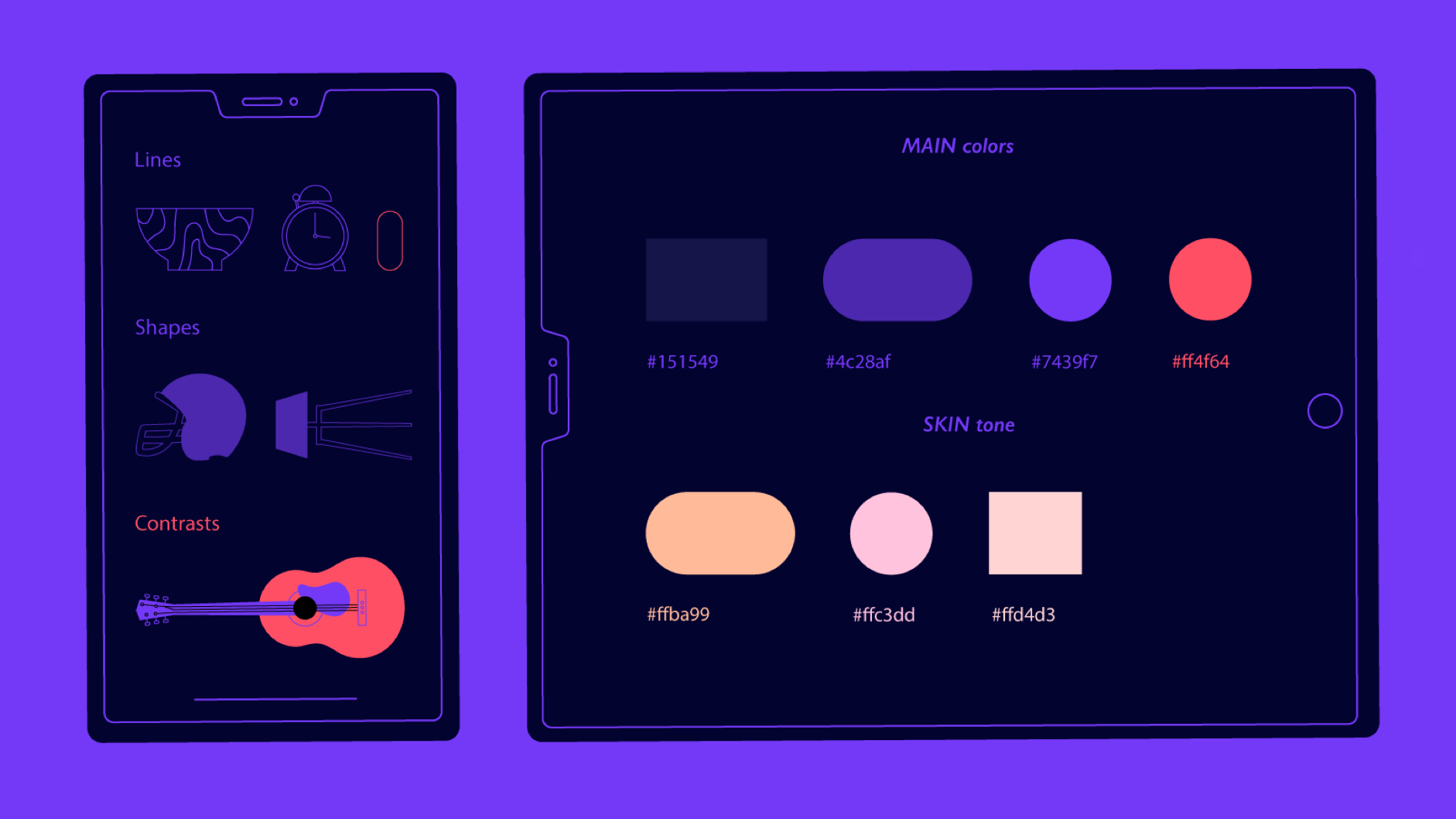 Then, the mood board helped us decide on the style and visual language to use in the video. As a result, our team agreed that putting imageries on the screen according to the script would be an omnipotent decision.
For example, we created a parallel between the current ad market, particularly the big players existing today, and mafia members visiting a casino, who manifest manipulations similarly to major ad marketplaces today. And that was what we eventually did in the explainer video. Particularly, when the illustrator drew a storyboard to get a full image of the future video.